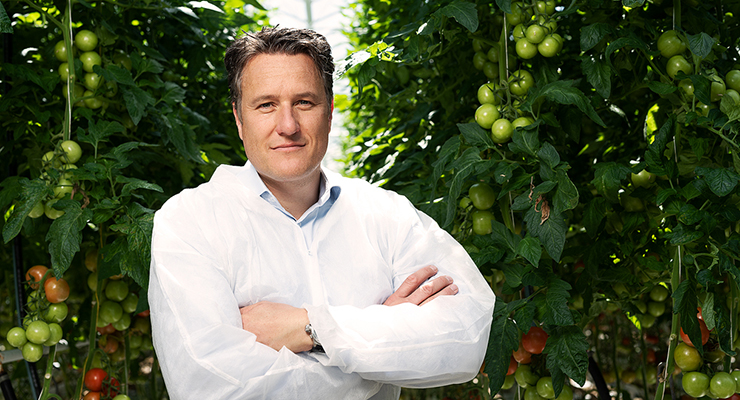 This is a blog by Ronald Hoek, Chief Executive Officer of Blue Radix.
Awareness of the value of data has grown enormously in many sectors over the past decade. Not least this is because of the strong rise of data platforms and social media. It has also permeated the greenhouse industry. The autonomous greenhouse challenge, first organized in 2018, has opened people's eyes to the great power of data in the daily greenhouse process. This was also clearly evident at the presentation of the Hillenraad TECH50 Awards.
An autonomous greenhouse consists of many components and domains, like robotics, sensors and data-driven installations, all of which must ultimately work together. Data is the connecting factor here, and is therefore very valuable. But who actually owns the data? And how do you reach agreements on this as a grower?
Data ownership is a very pertinent issue, and it's one that many growers raise with me when they get started with Crop Controller's autonomous growing.
There are various business models around data. There's also some literature on the subject. For example, pioneers in this field Hofman and Van 't Spijker (2013) described several patterns around data-driven business models, and it's interesting to explore this in search of a good overall picture.
In essence, I believe that peeling off these patterns leaves three models:
Companies which exploit customers' data to make money in other areas – for example, by reselling the data, or offering additional services based on the customer's data.
Companies using the customer's data to help the customer achieve a better result in their own business process.
Companies using data to improve the chain in which the customer is located, through better inventory management, optimal logistics processes and a good connection with the wishes of the end-customer.
Blue Radix opts explicitly for the second model: leveraging customer data to improve the customer's own bottom line. But there is one exception: where the customer himself decides to share the data utilized and generated by Blue Radix, with others. In greenhouse horticulture, this can lead to improvements in crop strategies or optimization of crop protection, for example. Companies with multiple locations can improve the cultivation results across locations by learning from successful strategies. Or within growers' associations, they can choose to go a step further together. This is always possible provided the grower explicitly chooses to do so. It also touches on model number 3.
As a grower, it's important to reach clear agreements with the service provider on the use of data. For example, the Glass 4.0 data protocol was introduced a few years ago and was distributed to growers in the Netherlands through grower associations. This protocol regulates the agreements between the service provider and the grower very clearly. What can the data be used for? And what not? And what happens to the data when the service stops? Such agreements make things clear while also creating trust between the parties.
The data you now have at your disposal as a grower has value, both in the field of autonomous growing and to improve YOUR operating results. Reach clear agreements with your service provider so that you can confidently use data to optimize processes and new innovations.
Have you reached good agreements? Are you the master of your data?
Would you like to know more about how your data can be of even greater value, and what agreements you can reach about this? Then we will be more than happy to discuss it with you.