How can we help your company grow?
Automate & optimize your greenhouse climate? Let us show you how.
Optimizing and automate your energy management? Our smart solution can help you!
Don't know where to start with all the data you collect? Get on track with our GROW-approach.
Blue Radix | Your digital brain for growth
Blue Radix is a specialist in autonomous growing. We create automated intelligence for almost all daily decisions and actions in greenhouses. With the continuous growth of the world population, the need for healthy food is increasing. The greenhouse horticulture business is currently scaling up on a global level. But this scale up cannot be achieved due to a lack of crop experts. We have a solution for these worldwide challenges: our algorithm-based solutions offer growers a digital brain for their greenhouse. They're able to optimize and realize their unique crop strategy with AI.
Proven technology and services
We work with award winning technology and received several nominations for developments.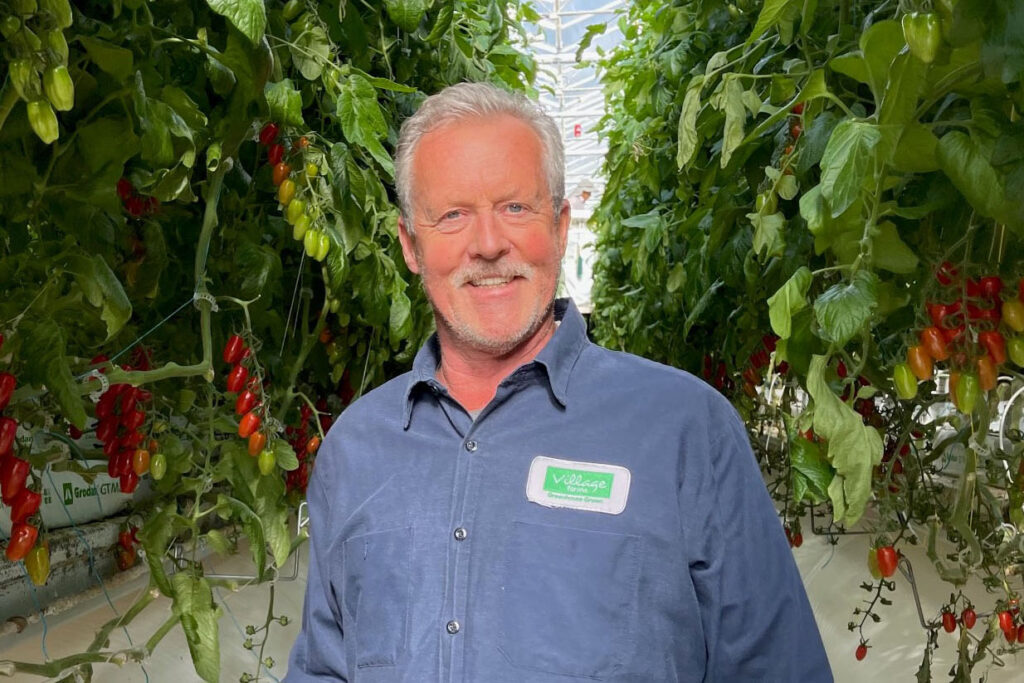 Growers embrace Autonomous growing: 
"Crop Controller is aware of our goals and strategy. It optimizes the settings of the climate computer controls continuously and autonomously, and within the specified bandwidth we have determined beforehand. I no longer have to analyze all the data and set the climate computers manually."
A selection of our customers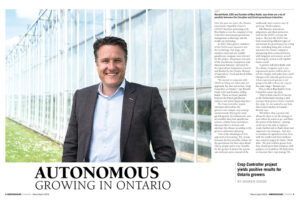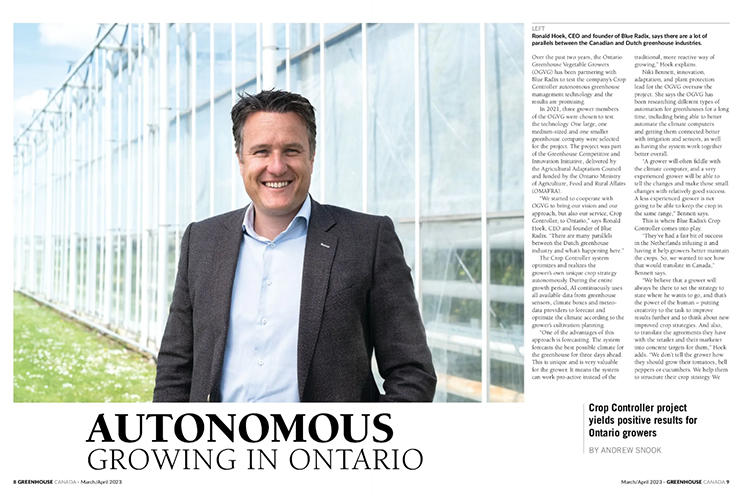 Media
Early March Greenhouse Canada published an article about autonomous growing in Ontario. Over the past two years, Ontario Greenhouse Vegetable Growers (OGVG) has been partnering with Blue Radix to test Crop Controller autonomous greenhouse management technology and the results are promising.
The project wrapped up in early 2023 and the growers are quite satisfied with the results. Niki Bennett, Innovation, Adaptation, and Plant Protection lead for the OGVG oversaw the project. She's hopeful that more growers will adopt more autonomous technologies like Blue Radix's Crop Controller. Read more in the interview with her and Ronald Hoek.
Read more »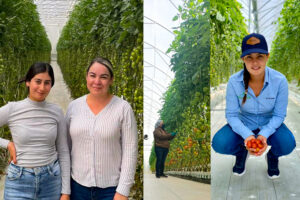 News
Autonomous growing is an important development for the greenhouse industry in Mexico. The continuous expansion of companies requires qualified personnel to manage the facilities. With autonomous growing, the management of bigger sites per grower is a reality and it facilitates the best use of resources. Four Mexican growers from Mesa Grande, Sevaga and Bresca/Hortalizas tell about their experiences with autonomous growing and how they optimize and realize their unique crop strategy with Crop Controller by Blue Radix.
Read more »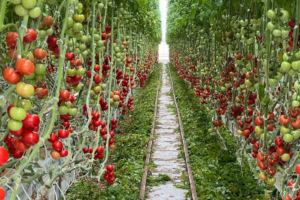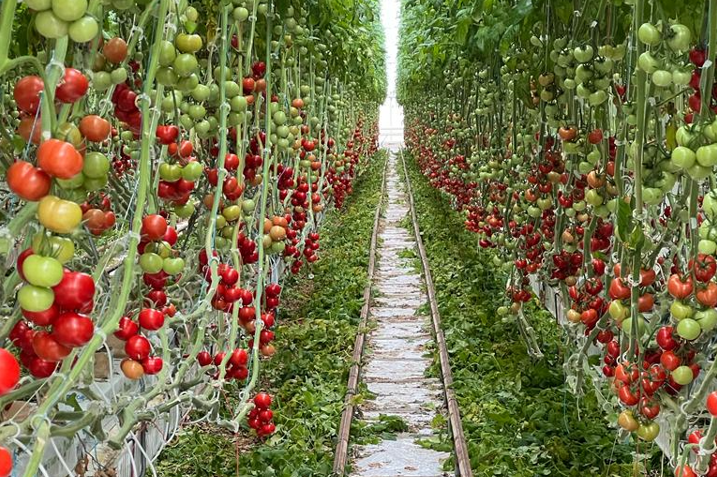 Media
This week GreenTech published an article in which they interviewed two growers from Mexico and one from the US to talk about the developments that they believe will have the most impact in the coming years. Arie van der Giessen, Vice president and Regional Facility manager of Village Farms Fresh talks about his experience with Autonomous Growing with Crop Controller. Read his experience in this article.
Read more »