AUTONOMOUS
GREENHOUSE MANAGEMENT
Algorithm-based solutions for greenhouses worldwide
How can we help your company grow?
Automate & optimize your greenhouse climate? Let us show you how.
Optimizing and automate your energy management? Our smart solution can help you!
Don't know where to start with all the data you collect? Get on track with our GROW-approach.
Blue Radix | Your digital brain for growth
Blue Radix creates automated intelligence for almost all daily decisions and actions in greenhouses. With the continuous growth of the world population, the need for healthy food is increasing. The greenhouse horticulture business is currently scaling up on a global level. But this scale up cannot be achieved due to a lack of crop experts. We have a solution for these worldwide challenges: our algorithm-based solutions offer growers a digital brain for their greenhouse.
Proven technology and services
We work with award winning technology and received several nominations for developments.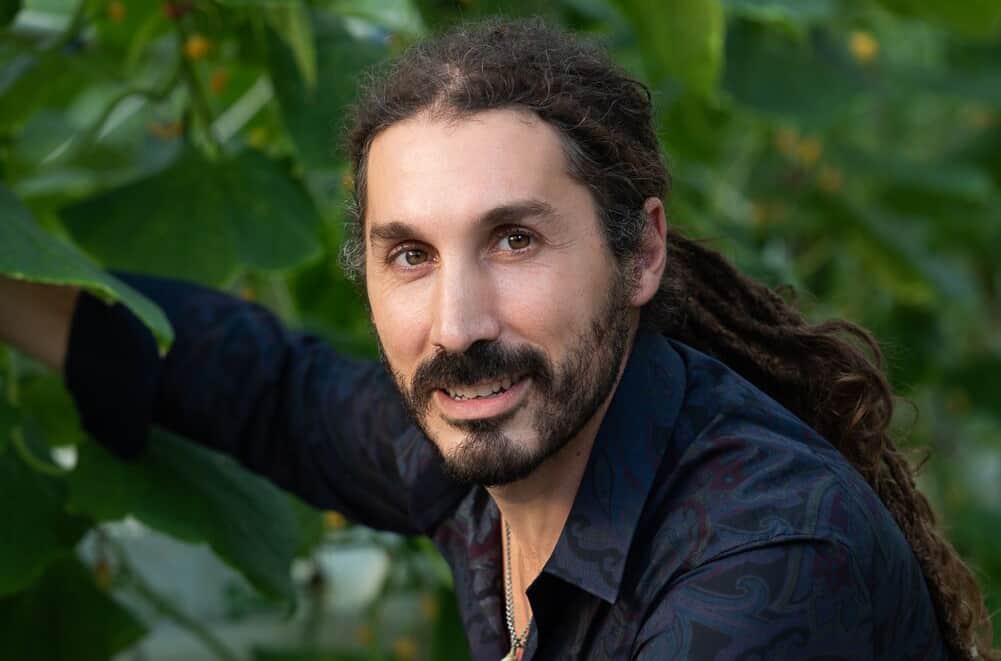 "I worked in the music industry in the early 2000's when free downloads were creating chaos. Companies who embraced that change were able to adapt and grow. Needless to say I want to adapt and thrive my family business. That's why I started with autonomous growing."
Michael del Ciancio
DC Farms, Ontario, Canada
Tomatoes & Egg plant
A selection of our customers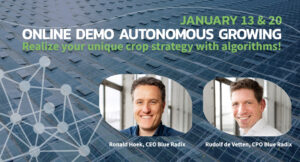 News
Do you want growers to be able to oversee and control more hectares? Do you want to expand and even gain more operational profit? Then sign up for one of our two online demos in January, where you will learn more about how our data models work, and how we can realize your unique crop strategy step by step with Crop Controller's algorithms. You can read more about the program and sign up in this article.
Read more »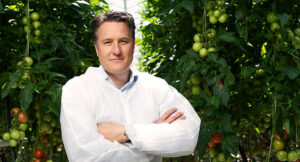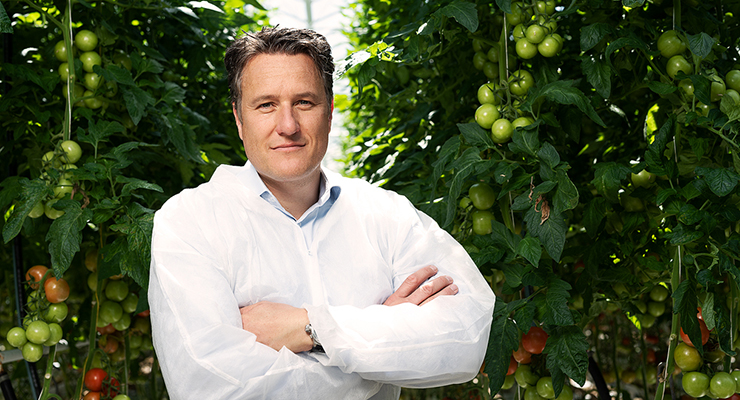 Blog
An autonomous greenhouse consists of many components and domains, like robotics, sensors and data-driven installations, all of which must ultimately work together. Data is the connecting factor here, and is therefore very valuable. But who actually owns the data? And how do you reach agreements on this as a grower? Which agreements does Blue Radix have with growers about data ownership? You can read more about this in the Blog of Ronald Hoek.
Read more »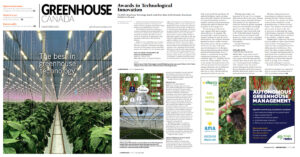 Media
In the November issue of Greenhouse Canada magazine a close look at the Greenhouse Technology Awards that made their debut at the Canadian Greenhouse Conference this year. The article decribes the three winners and one honourable mention. Blue Radix' Crop Controller is the proud winner in the category International. Read more about of what Crop Controller does and what the winning areas were.
Read more »