How can we help your company grow?
Automate & optimize your greenhouse climate? Let us show you how.
Optimizing and automate your energy management? Our smart solution can help you!
Don't know where to start with all the data you collect? Get on track with our GROW-approach.
Blue Radix | Your digital brain for growth
Blue Radix is the specialist and market leader in Autonomous Growing. Blue Radix creates automated intelligence for almost all daily decisions and actions in greenhouses. With the continuous growth of the world population, the need for healthy food is increasing. The greenhouse horticulture business is currently scaling up on a global level. But this scale up cannot be achieved due to a lack of crop experts. Blue Radix offers solutions for these worldwide challenges: the algorithm-based services empower growers with a digital brain for their greenhouse. Growers are able to optimize and realize their unique crop strategy with AI. The greenhouse data which is used by Crop Controller is and always remains the property of the grower. Blue Radix never shares any data with others. This way the grower is the only one that benefits from its value. Growers can manage up to 4 times more hectares and strengthen their competitive position in the market. More about Blue Radix
Proven technology and services
We work with award winning technology and received several nominations for developments.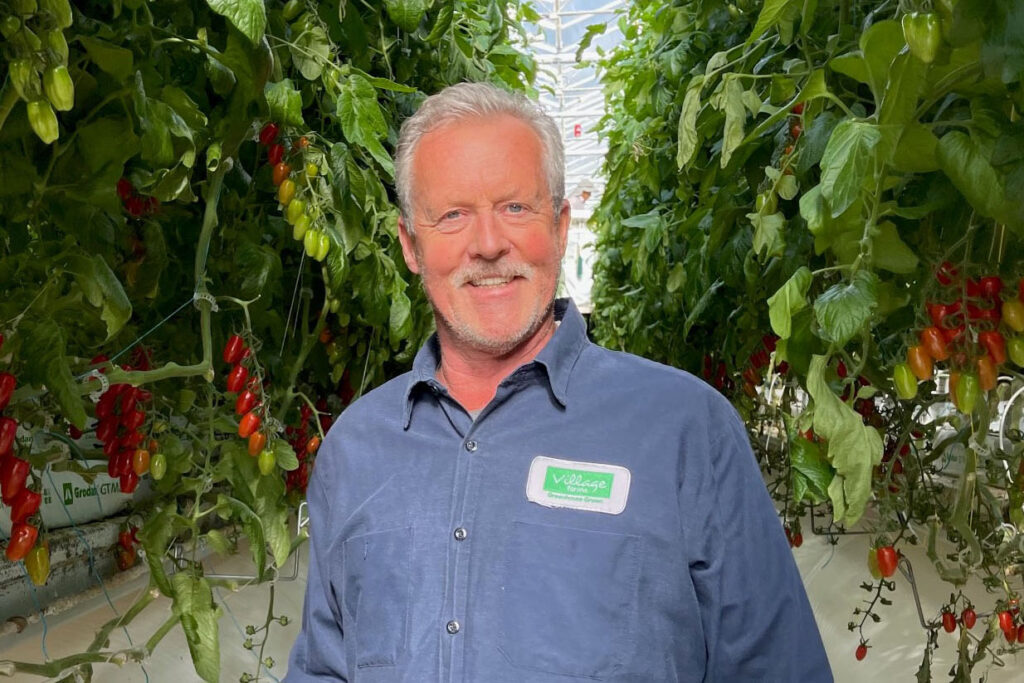 Growers embrace Autonomous growing: 
"Crop Controller is aware of our goals and strategy. It optimizes the settings of the climate computer controls continuously and autonomously, and within the specified bandwidth we have determined beforehand. I no longer have to analyze all the data and set the climate computers manually."
Arie van der Giessen
Village Farms, USA
Tomatoes 
A selection of our customers

A selection of our partners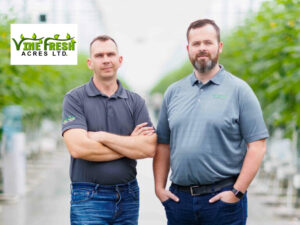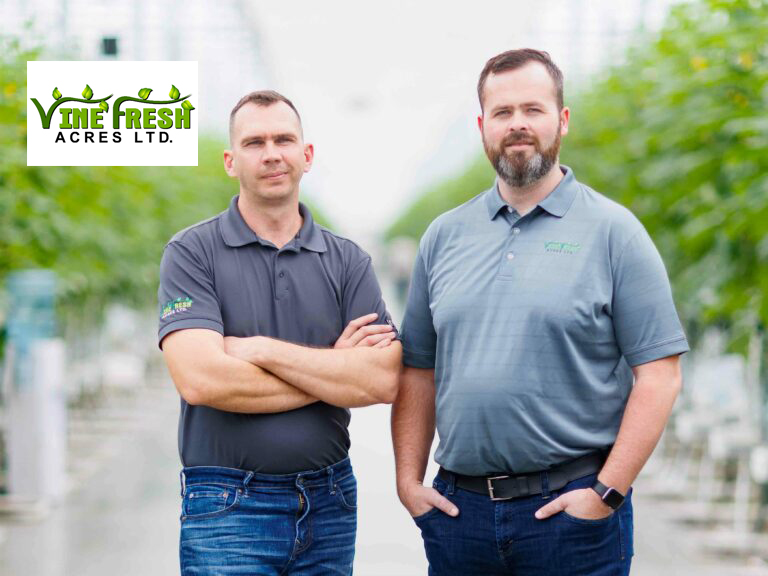 News
Vine Fresh Acres in Leamington, Ontario, grows high wire cucumbers and bell peppers. In 2021 the company took its first steps in the field of Autonomous Growing. Successfully, according to head grower Pete Neufeld and grower Jake Knelsen. They are enthusiastic about the use of Blue Radix's Crop Controller. The service saves them a lot of time and provides valuable insights. Knelsen: "It makes my job so much easier and helps me oversee it all." Read more in the full interview.
Read more »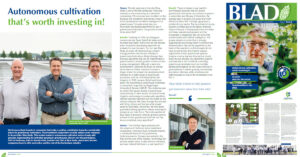 Publications
Horticoop actively invests in companies that make a positive contribution towards a sustainable future for greenhouse horticulture. The investment cooperative recently added a new company to its portfolio: Blue Radix. This market leader in autonomous cultivation works closely with growers, implementing AI-controlled growing in greenhouses. Steven van Nieuwenhuijzen, CEO at Horticoop, talks to Ronald Hoek, founder and CEO of Blue Radix, about what the two companies have to offer each other and the rest of the horticulture industry.
Read more »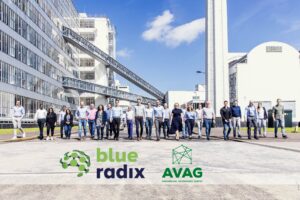 News
Earlier this month, Blue Radix became a member of AVAG, the industry association for the greenhouse technology sector in the Netherlands. Blue Radix is the 77th organization to join the association.
"We see in the market an increasing demand for digital services in the context of autonomous growing. Blue Radix has become a serious player in this field. This fits in well with the needs of our customers," says Annie van de Riet, president of AVAG. Read more in the press release.
Read more »