AUTONOMOUS
GREENHOUSE MANAGEMENT
Algorithm-based solutions for greenhouses worldwide
How can we help your company grow?
Automate & optimize your greenhouse climate? Let us show you how.
Optimizing and automate your energy management? Our smart solution can help you!
Don't know where to start with all the data you collect? Get on track with our GROW-approach.
Blue Radix | Your digital brain for growth
Blue Radix creates automated intelligence for almost all daily decisions and actions in greenhouses. With the continuous growth of the world population, the need for healthy food is increasing. The greenhouse horticulture business is currently scaling up on a global level. But this scale up cannot be achieved due to a lack of crop experts. We have a solution for these worldwide challenges: our algorithm-based solutions offer growers a digital brain for their greenhouse.
Proven technology and services
We work with award winning technology and received several nominations for developments.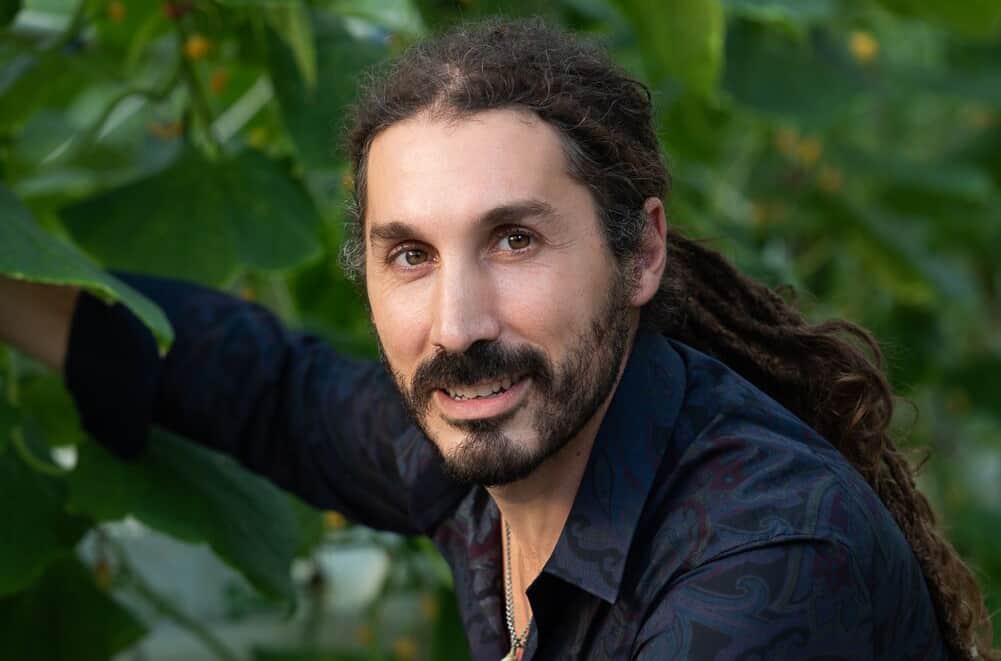 "I worked in the music industry in the early 2000's when free downloads were creating chaos. Companies who embraced that change were able to adapt and grow. Needless to say I want to adapt and thrive my family business. That's why I started with autonomous growing."
Michael del Ciancio
DC Farms, Ontario, Canada
Tomatoes & Egg plant
A selection of our customers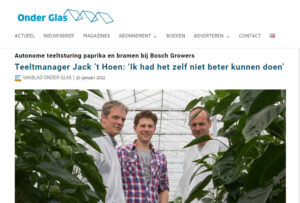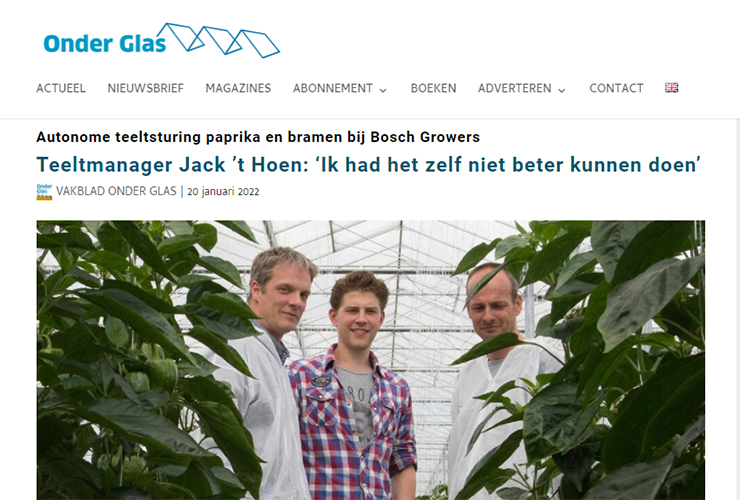 Media
In the newsletter and website of Dutch media 'Onder Glas', Crop Manager Jack 't Hoen of Bosch growers was interviewed about autonomous growing with Crop Controller. Since last summer, Bosch Growers in Bleiswijk, the Netherlands, are controlling their cultivation in one department by autonomous growing software during the day. Crop Manager Jack 't Hoen tells that the algorithms work so well that today the switch was made to fully autonomous control 24/7. He has every confidence in it. "The results are continuously on the line that was set out. I couldn't have done better myself."
Read more »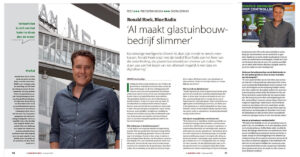 Media
Dutch Groenten & Fruit Magazine and GFactueel.nl published an interview with Ronald Hoek in mid-January about the entry of AI into greenhouse horticulture. What does the future look like? What is the role of the grower in autonomous growing and why do growers choose this? Read more in the summary of the interview.
Read more »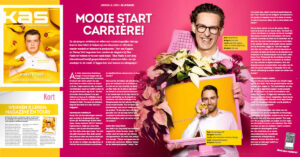 Media
In a special December edition of KAS Magazine with the theme working & learning, 42 employees from the Dutch horticulture sector talk about their work, ambitions and the importance of education. Tom and Danny of Blue Radix are also interviewed in the magazine as they started as trainees at Blue Radix and are now employees. They explain more about their internship, jobs, the great start of their careers at our company and also about the learning opportunities.
Read more »