Realize your unique crop strategy with AI
Experienced growers are hard to find nowadays but more growers are needed. Because they need to control an increasingly extensive area due to increased scale of horticulture companies. Greenhouses are the perfect solution to feed an ever-growing population and produce flowers and plants for the world. But who will operate these greenhouses?We offer smart data services to control 
greenhouses from a few compartments to tens of hectares. Now you can increase yield, reduce costs and minimize risks whilst keeping control. Greenhouse growers can easily connect their glass greenhouse and rely on proven world-class data models and experienced operators for integrated crop and energy management. View how it works in this 1,5 minute animation.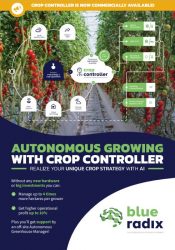 Want to join a demo about autonomous growing?
Blue Radix regularly organizes  online demos about the advantages of autonomous growing. Do you want to join and learn more? That's possible! Our next demos are planned for January, sign up now.
Introducing Crop Controller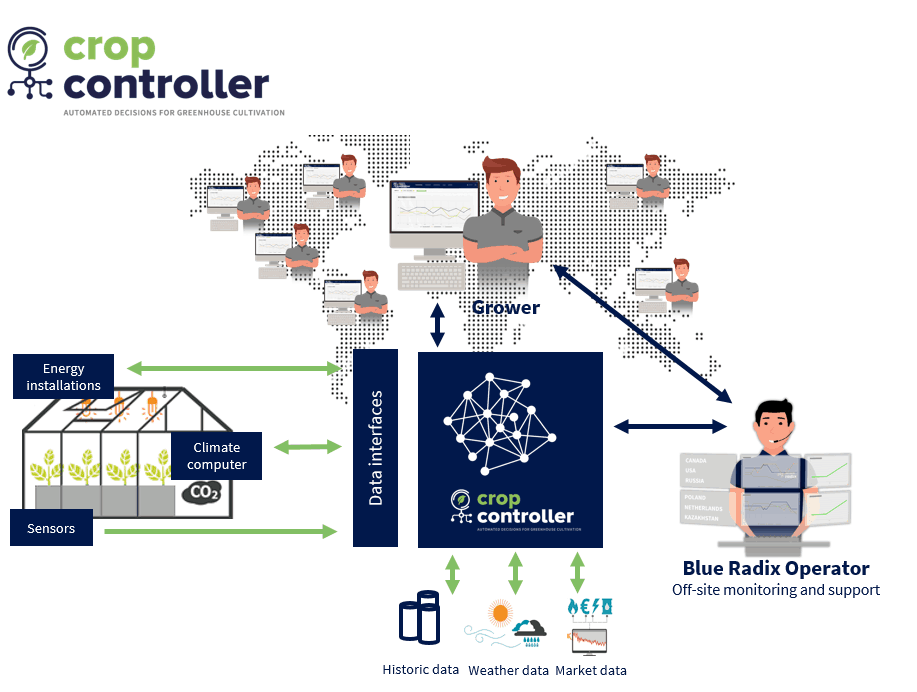 Crop Controller data models control the greenhouse installations 24/7, supported by off-site operators with in-depth knowledge about crops, energy and data. Crop Controller functions on multiple autonomy levels: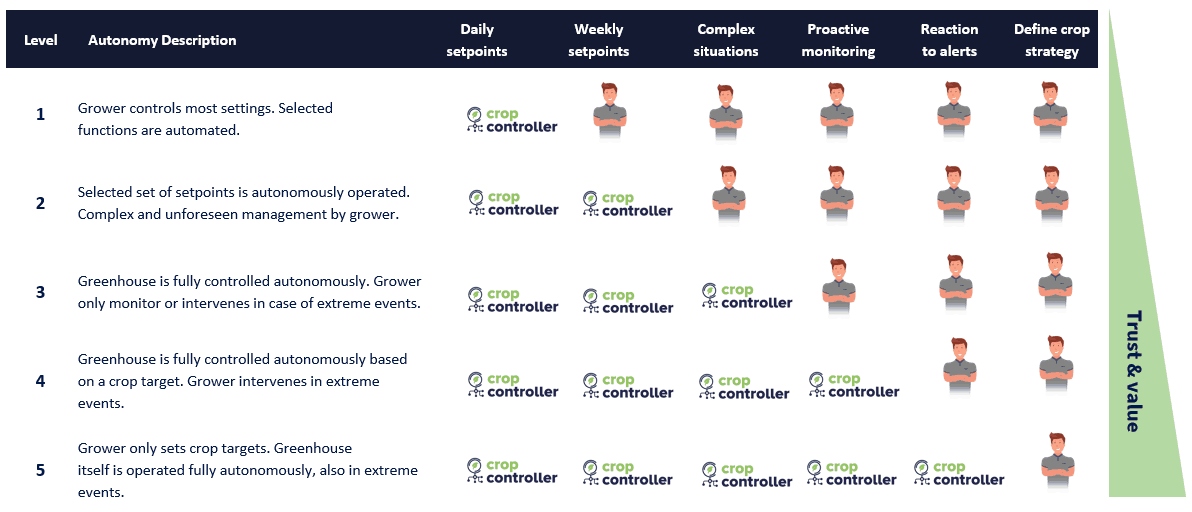 Growers can now focus on their strategy knowing that their operational processes in the greenhouse are managed at a high-quality level based on a solid technology platform.
Benefits of the Crop Controller
Higher yields with lower costs and usage of resources.
Limit your operational risks and ecological footprint.
Lower your dependency of crop and energy experts.
Assure continuity in knowledge of daily greenhouse operations.
How Crop Controller works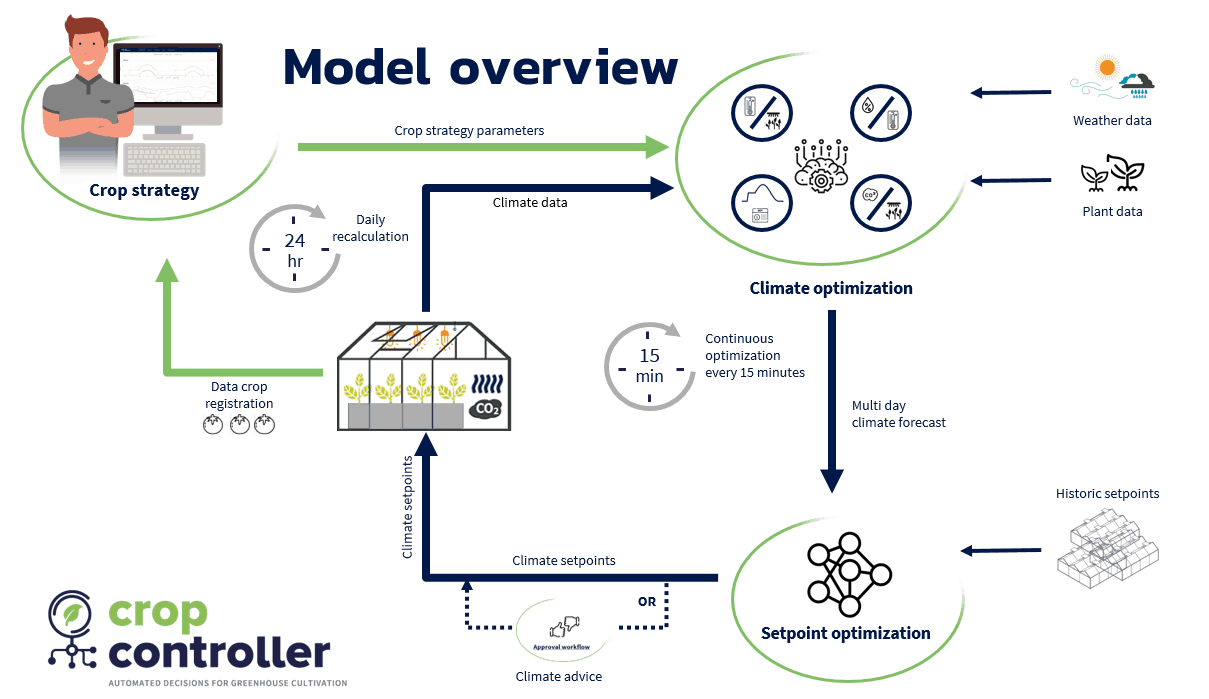 Plant data is at the heart of our models aimed at steering towards a climate for optimal yield. The Crop Controller consists of three components:
Planning of the climate strategy to calculate an optimal crop and climate strategy on a daily base.
Calculating the optimal climate per 5 minutes, based on weather forecast, sensor and climate data and the crop strategy. The optimal climate includes temperature, humidity, carbon dioxide and required light levels.
Calculating 5-minute setpoints for all installations in the greenhouse. The Crop Controller sends these setpoints directly to the installations and monitors the climate continuously.
These three components work as an integrated service to deliver fully autonomous climate control for vegetables and flowers in commercial greenhouses.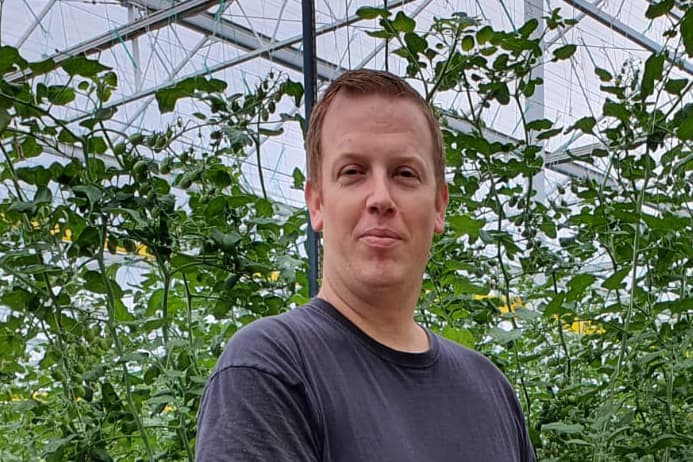 "The amount of data to process is increasing every year. The Crop Controller is integrating data and automates and it optimizes our greenhouse climate."


Dennis op het Veld
Westburg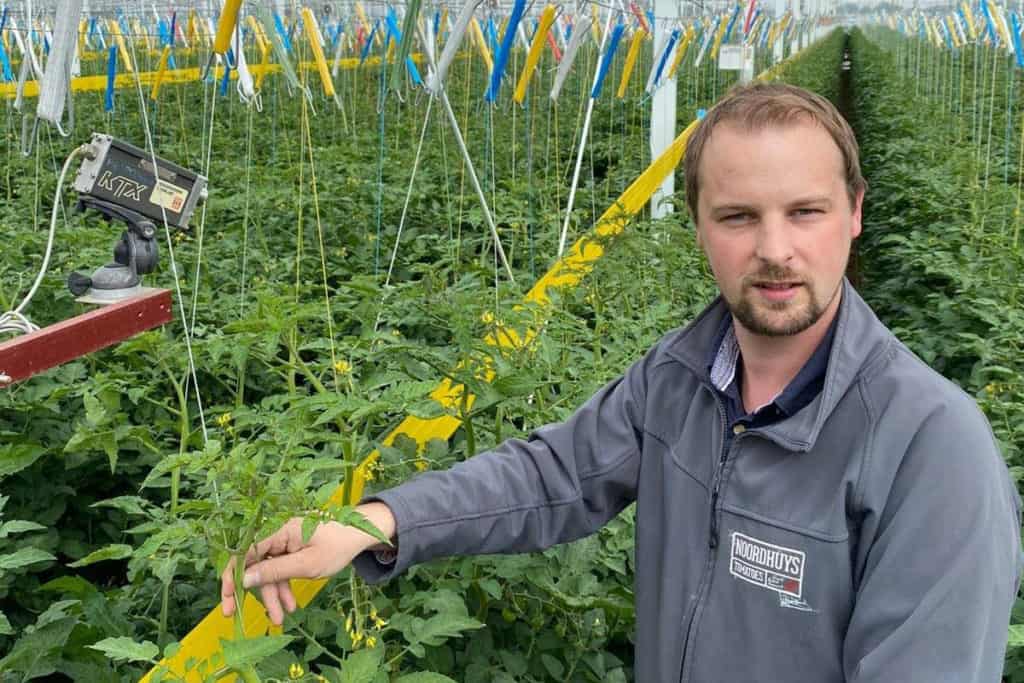 In good weather, everyone can grow tomatoes, the differences are made in changing circumstances. It is very  convenient that autonomous growing then takes over and optimizes."


Jan-Willem Bolle
Noordhuys Tomatoes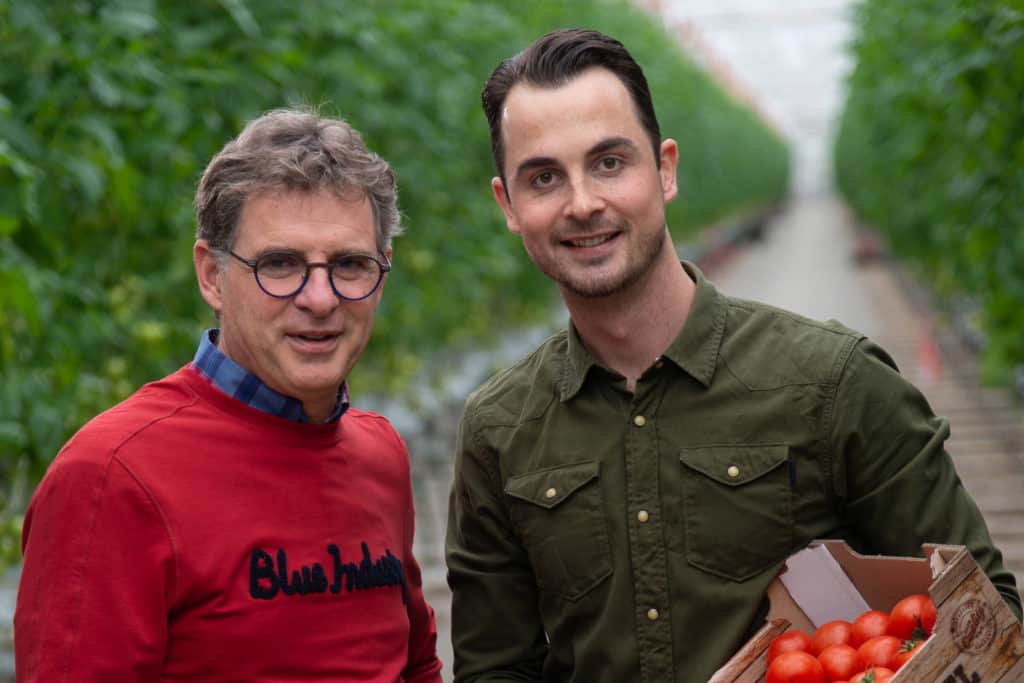 "With autonomous climate control by Crop Controller, I autonomously create an optimal greenhouse climate, this ensures that my production, product quality and delivery reliability are guaranteed. Now and in the future."
Sebastiaan Breugem
Breugem Horticulture
A selection of our customers
How can we help your company grow?
Want to optimize and automate your greenhouse climate? Experience the value of Crop Controller and enlist for a demo, based on specific greenhouse data.