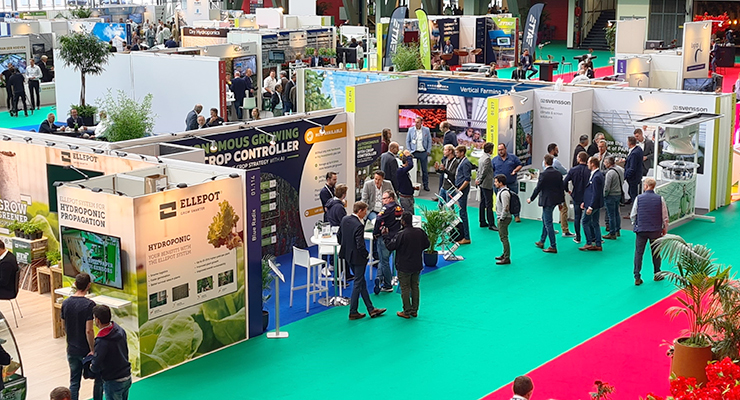 In less than one-week visitors of GreenTech Amsterdam can discover the latest innovations in worldwide horticulture technology. AI (Artificial Intelligence) and algorithms are becoming increasingly important in greenhouses. Smart AI solutions, robotics and autonomous greenhouses are therefore rightly receiving a great deal of attention. The value is becoming clearer, and growers are embracing these technologies, step-by-step.
Blue Radix is one of the innovative exhibitors at GreenTech. We are a Dutch AI-specialist in Autonomous Growing and offer award-winning AI-solutions for greenhouses worldwide. In Hall 5 and booth 5.212 we can tell you more about:
The value of AI for the greenhouse horticulture industry.
How Autonomous Growing with Crop Controller works in practice.
The benefits of Crop Controller: manage more hectares and increase operational profit.
The guidance from our Autonomous Greenhouse Managers.
Experiences from growers worldwide who already use this in commercial greenhouses.
And of course you're very welcome for an awesome cup of coffee!
We are looking forward to meeting you at booth 05.212!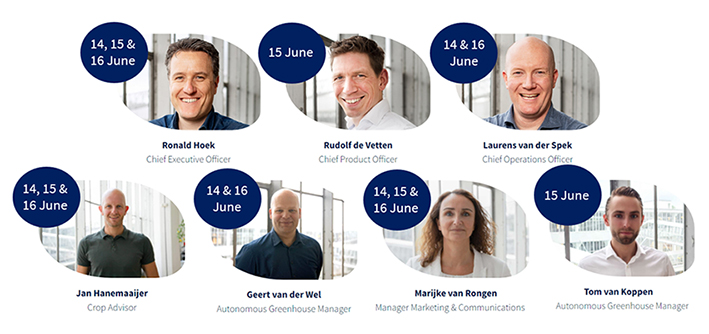 Knowlegde session Autonomous Growing & smart IPM solutions
On Wednesday 15 June from 2.00-2.45 p.m. (CEST), Ronald Hoek, CEO of Blue Radix, will give a presentation in the Crops Theatre about the value of autonomous growing. Followed by a panel discussion. More information below.
Presentation | Autonomous growing: a digital brain for your greenhouse!
Ronald Hoek, Chief Executive Officer, Blue Radix
AI is a powerful technology which helps growers to optimize yield while minimizing costs for energy and fertilizers. Get insights in the approach and value of Autonomous Growing with Crop Controller.

Panel discussion| How Autonomous Growing and Smart IPM-solutions mutually reinforce
Afterwards Ronald joins Dr Saber Miresmailli, CEO and Co-Founder of Ecoation for a panel discussion about the impact of AI on cultivation and strategy. The panel discussion is moderated by Vincent Jalink, CEO of NLresearch.
More information
Are you unable to visit GreenTech Amsterdam, but would you like to know more about Autonomous Growing with Crop Controller? Don't hesitate and get in touch. We'll be happy to give you detailed insights on how Autonomous Growing can help you with your greenhouse challenges!