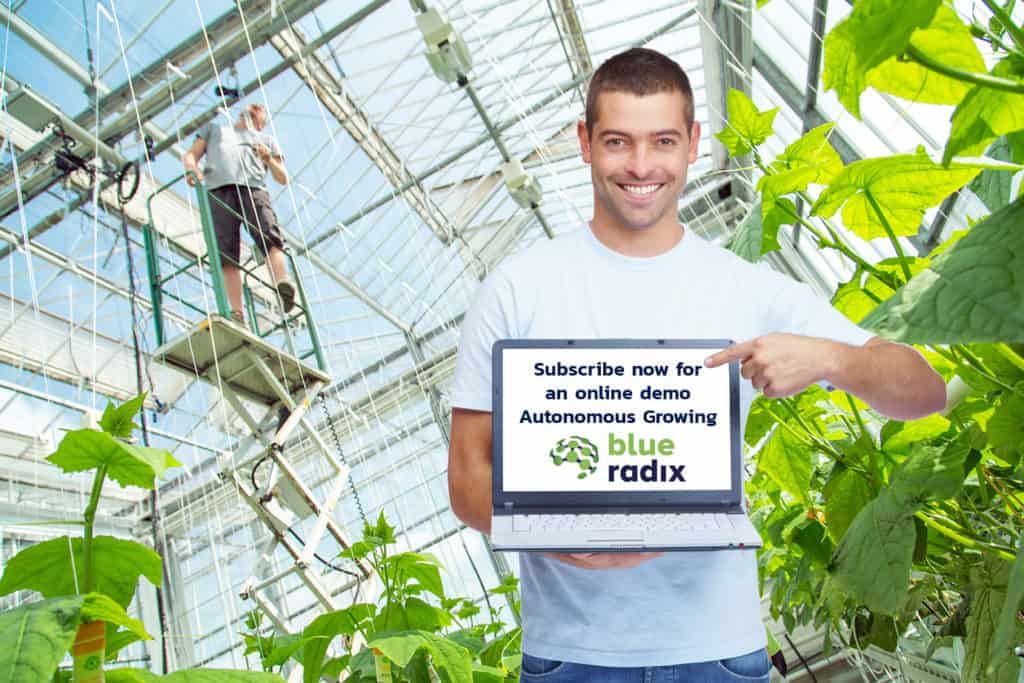 Autonomous growing in your greenhouse? It's possible! Because of the high demand, we organize 4 more online demos in February. During the online demo you will get a unique glimpse into the world of autonomous growing. Would you like to know if autonomous growing is applicable for your company? And are you curious about the way the data models work and the results in practice? Then sign up below.
Online demo program
In the demo Ronald Hoek, Rudolf de Vetten and Jan Hanemaaijer will cover these topics:
The Blue Radix vision
Insight into the way Crop Controller works and how the algorithms control the daily greenhouse operations. How is the cultivation strategy translated into autonomous cultivation?
Our latest user interface
Practical experiences gleaned from cooperation with growers
The demo lasts an hour, and you are welcome to ask questions both during and after it. Blue Radix will be happy to engage with you.
You can sign up for one of these demos:
Demos in English
Thursday February 4, 4 – 5 p.m.
Thursday February 11, 10 – 11 a.m
Demos in Dutch
Thursday February 4, 10 – 11 a.m.
Thursday February 11, 4 – 5 p.m.
Sign up now
You can sign up on www.blue-radix.com/demo and select the demo of your choice. You will receive the link and information to follow the online demo the same day.
Are you unable to attend and would you like to participate a next time? You can indicate this as well.
---