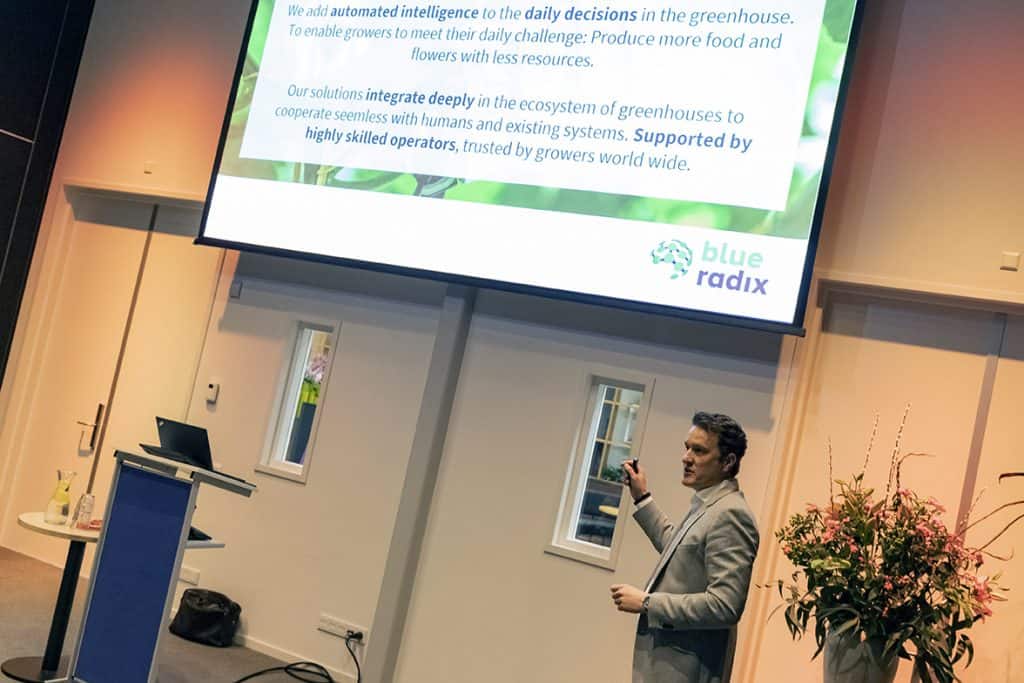 This was the main question at the start of Ronald Hoek's presentation at The Future Trend & Innovations on the 28th of November.
Ronald Hoek, CEO at Blue Radix, claims that algorithms will replace the green fingers of growers within the next two years. Do you agree?
Read more about the rise of autonomous growing in his presentation.