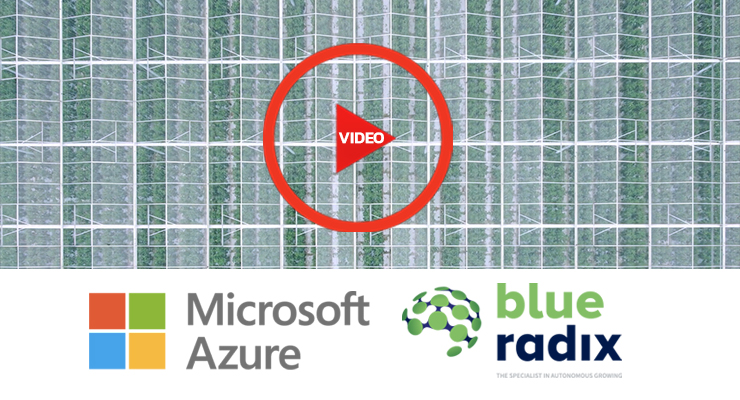 In April, an American film crew of 8 flew to the Netherlands to record a video on behalf of Microsoft about Blue Radix. Microsoft is partner of Blue Radix and helps us to ensure a robust, secure and scalable IT-landscape for our worldwide customers. The video was launched on July 19th during the worldwide Microsoft Inspire event for their global partner network.
Ronald Hoek, CEO of Blue Radix: "Microsoft Azure helps us to develop algorithms to step into the gap that is existing because of the scarcity of skilled and experienced growers. So with the help of Microsoft we enable growers and greenhouse entrepreneurs to produce healthy and safe food for the growing world population." Laurens van der Spek, COO of Blue Radix adds: "They helped us to make our product commercially available all around the world. We can now explore data better, faster and in a secure way to serve our customers."
Curious? Watch the video below.